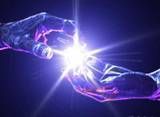 TOUCHABLE JESUS, TOUCHABLE CHURCH
I was reading a blog by: http://underthebridgepdx.wordpress.com/ and really liked the theme they had for the New Year! It's how I feel about the park!
"The theme for the year at New Life is Touchable Jesus, Touchable Church. I think this is a perfect description of what we are seeing God do through Church Under the Bridge. He is bringing people from all walks of life … all unique in how they were created and their life experiences … and yet all vulnerable to grief, loss, and sadness, all hungry for a kind word, a gentle touch, a listening ear, and all created in the image of God to be a vessel for God's love and mercy to flow freely from. These are the common threads that run through humanity that cause us to draw close to God and each other. I have been touched by so many under the bridge who, after being touched, I know it is Jesus, through them, touching me. What a privilege it is to be used by God to be His touchable Jesus church."